VALUES
Make your passion your profession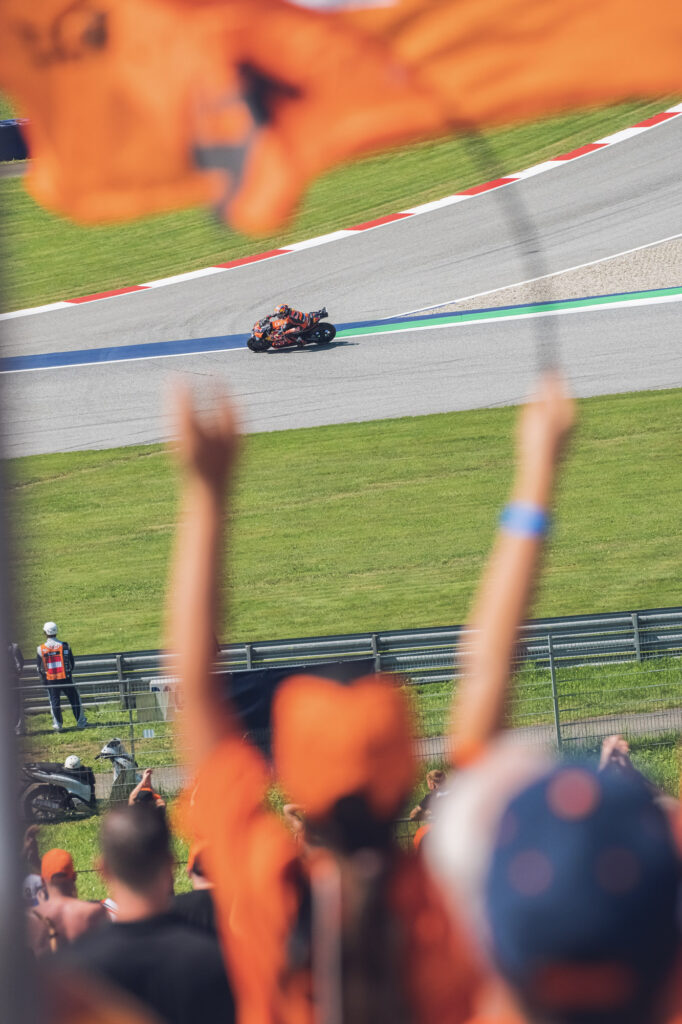 CORE VALUES
---
Make your passion your profession! With us you can utilize and develop your talent to the full. We nurture your potential because we need the very best in every discipline. Our goals can only be achieved with complete passion and dedication.
We embody diversity – as a global player with Austrian roots, we offer an international environment, but also sustainable investment at the headquarters. We are proud brand ambassadors within a welcoming culture.
Meet new challenges in a world full of opportunities. No matter what awaits you around the next bend, we support you and make you "READY TO RACE" for the next adventure.
INSIDE THE COMPANY
Culture of error
---
Stefan Pierer, CEO KTM AG: "You don't get to the front by looking in the rear mirror, you need to look ahead. As a highly innovative company, we use the trial-and-error principle in development. And that's how our company culture has evolved."Speed plays a vital role at the highly innovative KTM AG as well as in racing and in the development of new products. Just as in our racing teams, testing, analysis, adjustment and optimization take place in all parts of the company. Errors result in new findings. It was only in this way that we could become the largest motorcycle manufacturer in Europe and win well over 300 world titles in just ten years.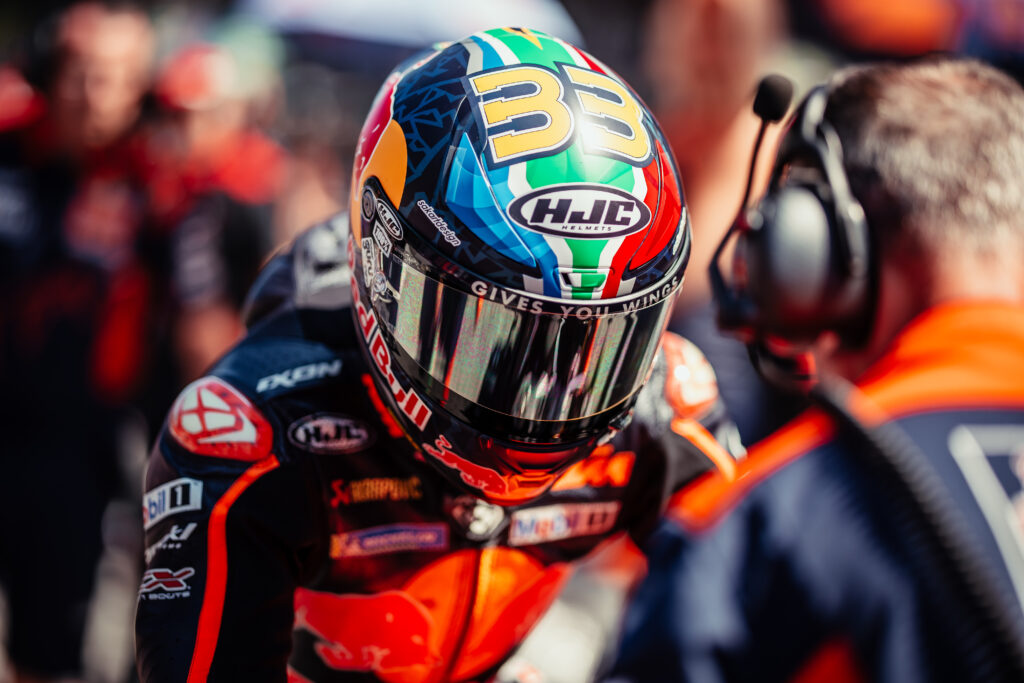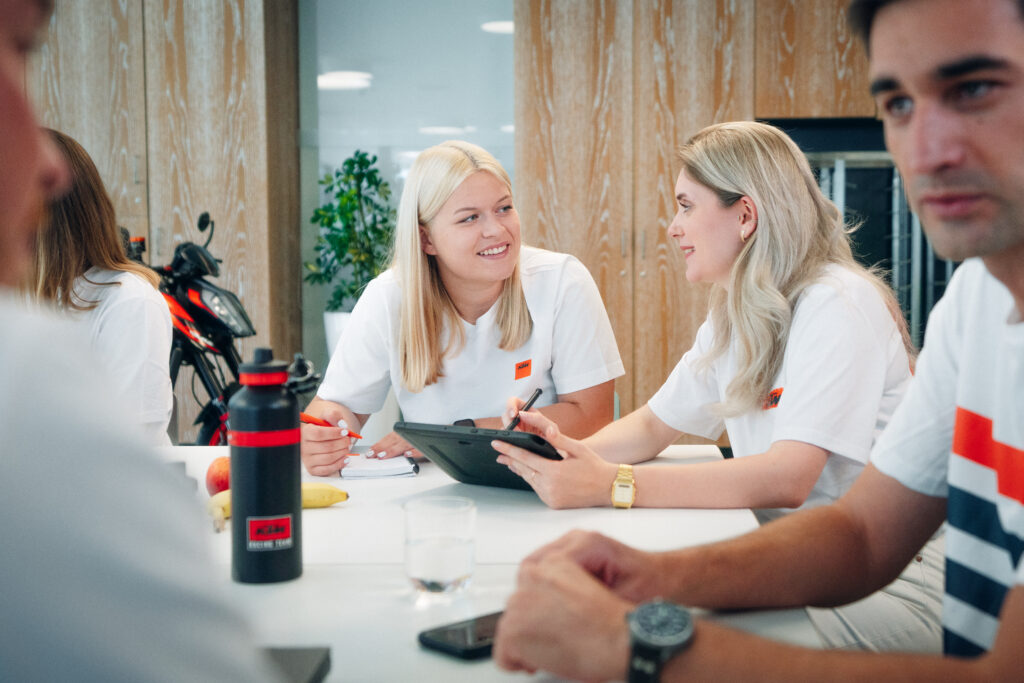 inside the company
Communication & Collaboration
---
Proactive communication and the involvement of employees and relevant stakeholders are of crucial importance for KTM AG to maintain its market-leading position and to be able to react to the market environment of the products as quickly as possible. Respectful interaction with one another and the transparent flow of information help in the long term to build mutual trust and strengthen cooperation.
Diversity & Equal Opportunities
---
We consider it to be particularly important for all employees to be treated with fairness and respect. To prevent the risk of unequal treatment, we create a working environment characterized by mutual trust, in which each individual is treated with dignity and respect, and in which people from diverse cultures and with different personal backgrounds are held in esteem. As an international Group, we welcome the diversity that is reflected in the origin, culture, language, and ideas of our employees. As Diversity Officer, Denise Greilinger is available as a contact person for all matters relating to diversity and equal opportunities in the company. Contact: denise.greilinger@ktm.com.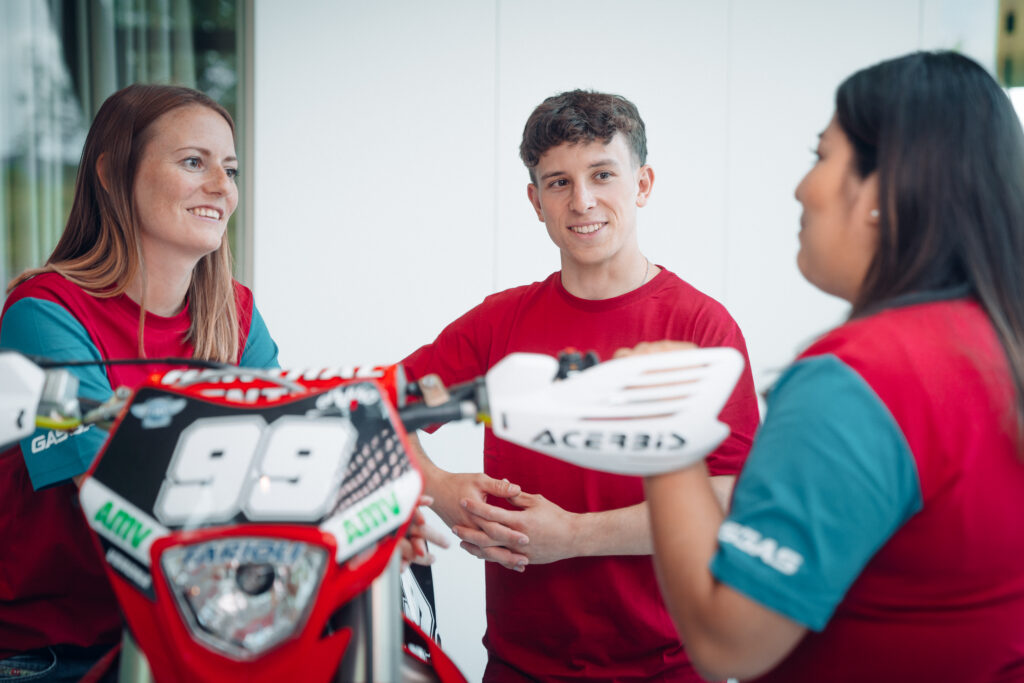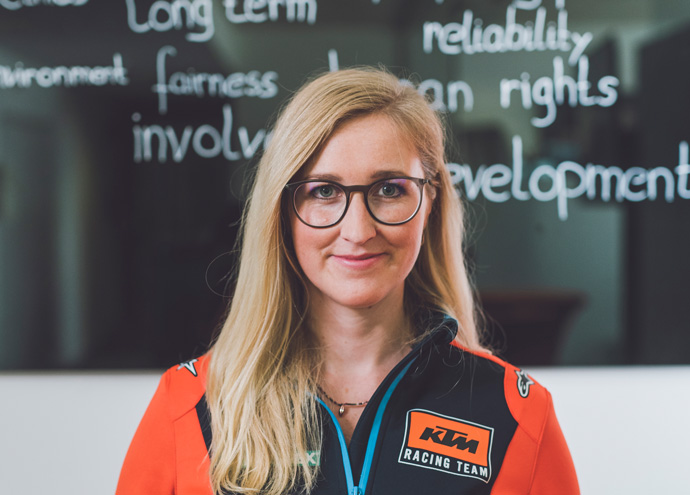 Social responsibility
---
It is important to us that our employees are able to reconcile their current life situation and family requirements with their job in the best way possible, and this is why we offer flexible working hours.
To support working parents, we offer two crèche facilities in the immediate vicinity (Mattighofen and Munderfing). KTM employees are given the opportunity to place their children in the care of the qualified team of teachers during working hours from Monday to Friday.
To promote women in STEM professions, KTM has already implemented several measures (Girl's Day, technical apprenticeship), which are constantly being expanded. Every year, KTM invites interested girls to come and gain an insight into the technical trainingopportunities at the company.
Support for internationals
---
To promote and support the integration of foreign employees, KTM works together with "Hotspot Innviertel". The association supports the employees in finding accommodation, dealing with authorities, any areas of uncertainty under tax and employment law, and with various questions in relation to relocating to Austria. As part of our cooperation with Hotspot Innviertel, we offer events explicitly for foreign employees to help them integrate in the region and Austria.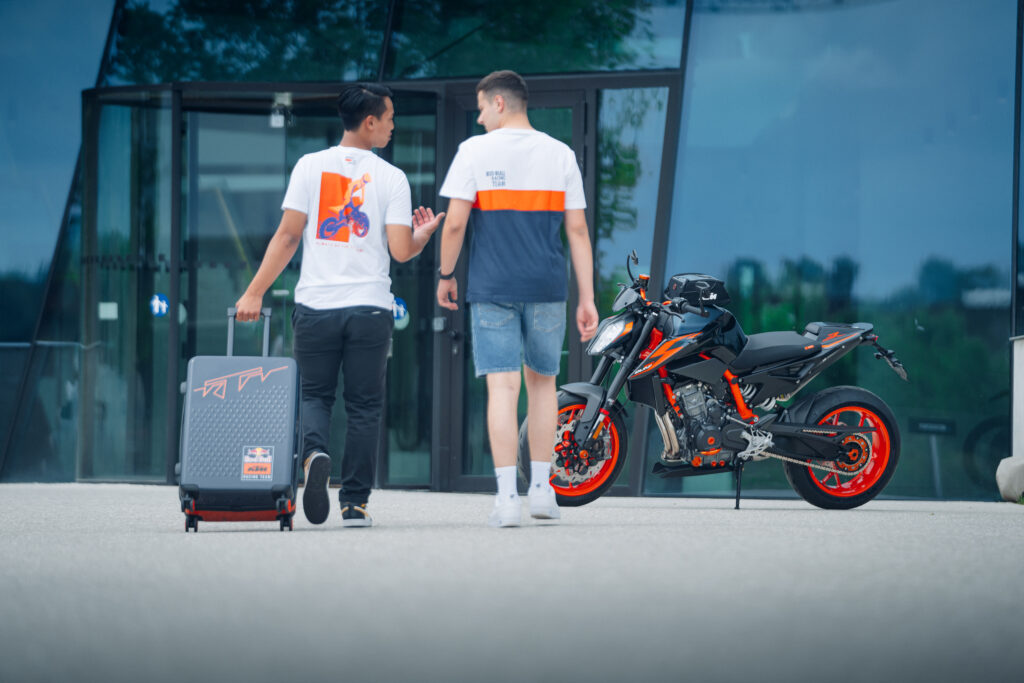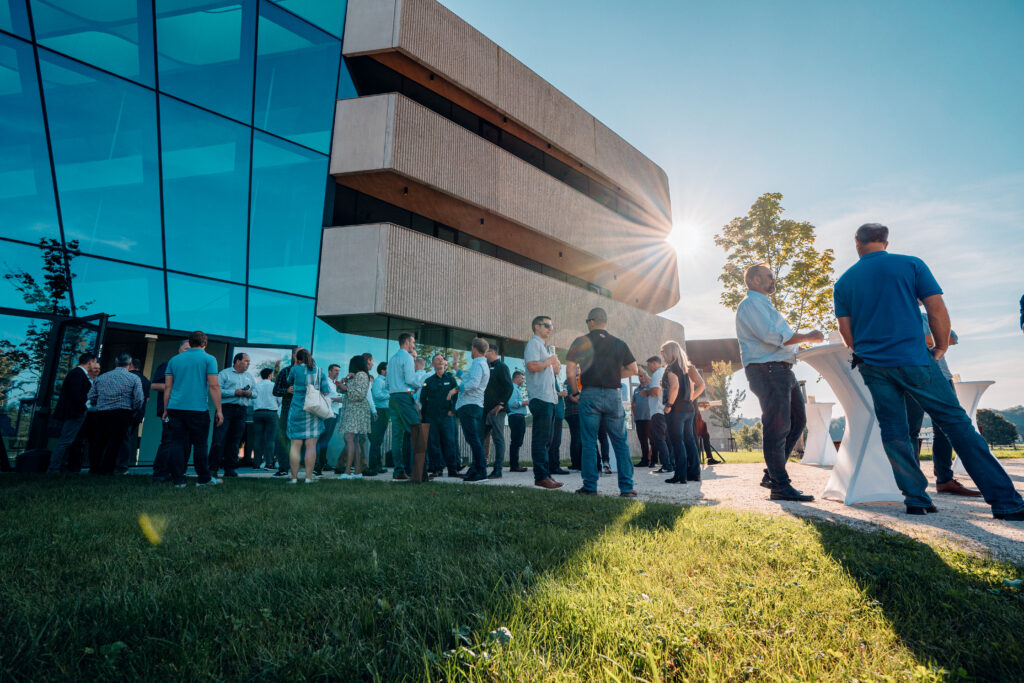 MODERN WORK
---
The number of employees at KTM AG has doubled in the last seven years, meaning that new and modern jobs are being constantly created. The House of Brands is one of the most innovative office buildings that creates a special working atmosphere, featuring numerous meeting zones, modern architecture and gallery rooms. Paperless working and providing employees with the latest IT equipment are the fundamental prerequisites for efficient and modern work.
JOIN OUR WINNING TEAM
The questions you should ask yourself first are: Are you the right match for us and are we the right match for you? If you can answer both of these questions with a resounding YES then apply now!
APPLY NOW