Application & F.A.Q.
Preparation is everything!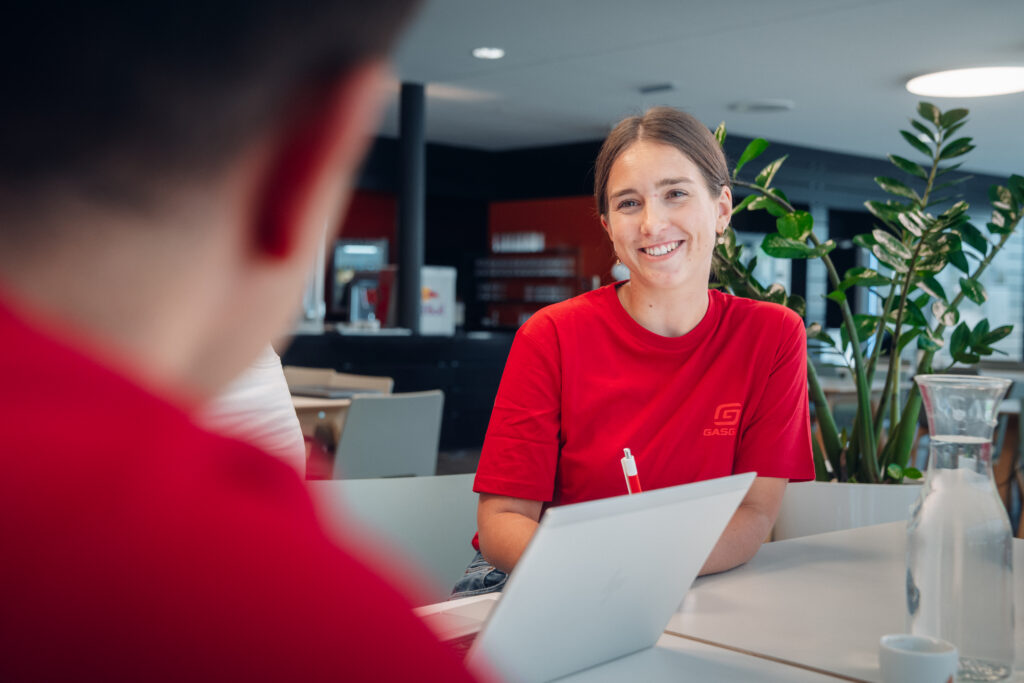 IF YOU WANT TO START WORKING AT KTM, YOU SHOULD ALSO KNOW WHY.
SELECTION OF EMPLOYEES
---
We pay particular attention to the selection of employees, because it is they who contribute significantly to success! So the questions you should ask yourself first are: do you fit our company and does our offer meet your expectations? If you can answer both with a clear YES, just apply and keep in mind our tips.

Preparation is everything
If you want to join KTM, you should also know why. Find out more about our company and ask yourself whether you can identify with our philosophy and the product.

Have fun!
A first step towards full throttle. We would like to get to know you better during the conversation and get a first authentic impression of you. Tell us about your personal experience, qualifications and knowledge. Just have fun and get to know our world of KTM better!

Be yourself
We want you to feel comfortable during the conversation – not business suits but racing suits – that's our motto. Our tip: choose an outfit that suits you and our company. A well-groomed appearance is of course an important requirement.

Are you nervous?
No need to get excited – we know that an interview is not an everyday situation. A friendly demeanor can often have a significant positive impact on a conversation. Be yourself and don't pretend.

Be curious
Treating you with respect is very important to us. So take the opportunity to exchange ideas with us. Don't be afraid to ask questions – your interest shows us your motivation.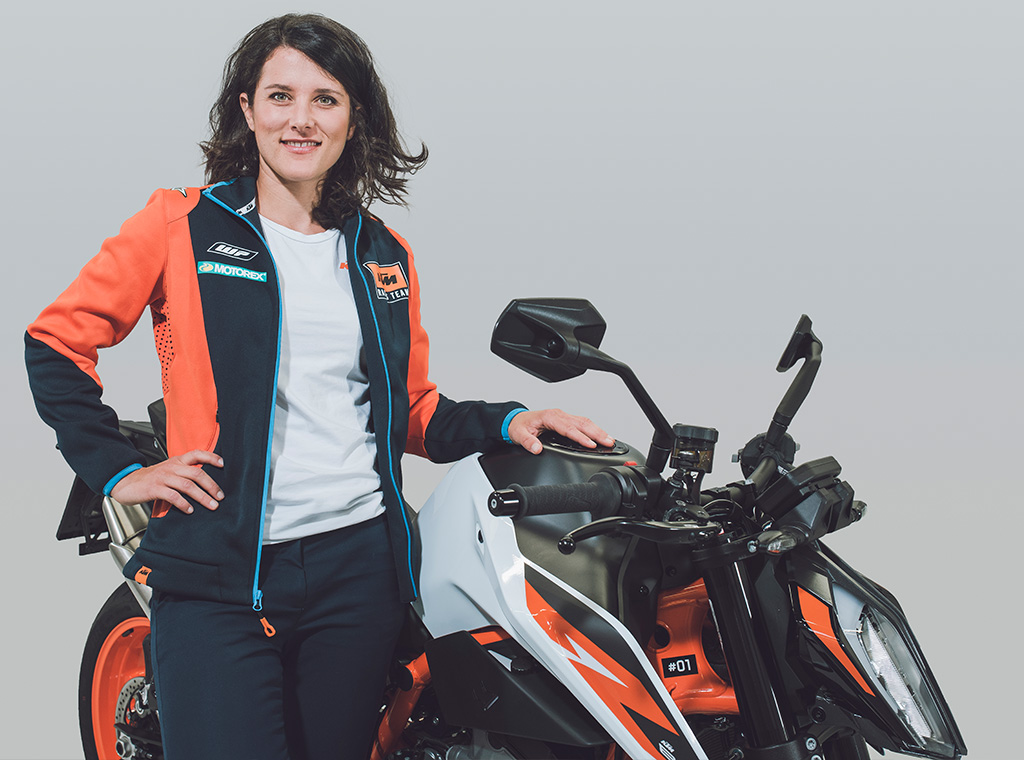 Give your career the right drive and start your future now with KTM.
Recommendation from HR
---
A resume that exudes professionalism and has been carefully prepared – this is the first step toward a successful application. The resume should clearly show a common thread demonstrating a fit with the advertised position. Typing mistakes or grammatical errors are a sign of a lack of care. The covering letter is the opportunity to show interest and enthusiasm. An applicant gets me interested when they succeed in explaining their expectations of the position and in using specific examples to show why they in particular are the right person for the job.
In a personal interview, an applicant impresses me when they reflect on the company and the job and ask specific questions. A professional, authentic appearance is just as important to me as being engaging in conversation. You definitely don't need a business outfit to be able to do well at KTM.
WELCOME ABOARD
Do you have a job offer? We look forward to welcoming you! You will be sent 360° glasses which will give you an exclusive insight into all areas at KTM even before your first day at work.
Explore the world of ktm in 360°
Curious about KTM? Here you can get an insight into where the sporty motorcycles are developed and manufactured by Europe's largest motorcycle manufacturer. Maybe you'll gain a glimpse of your next workplace?
Recruiting ProCess:
In order to be READY TO RACE with your application documents, you need an informative cover letter, a resume and relevant certificates. You have therefore successfully negotiated the first turn.

After a preselection phase of about one week, applicants will receive initial feedback. The next challenge awaits you: a personal interview with Recruitment and the respective department.

You can impress us in telephone interviews, personal interviews, with work samples or at an assessment center – the selection process varies according to the area and position. It is also possible to get to know the orange world and your future team

As a new family member, we will help you to feel "at home" as soon as possible. Even before your first day of work, we give you the opportunity to get to know your new company. Digital training and presentations give you a deep insight even before your first presence. Once you arrive at KTM AG, you will be assigned a buddy from your department who will support you in word and deed.  During a "Experience Day" you will get to know the different areas of the company – including the production areas – as part of a guided tour. Together we will stand at the grid – to give you the best start.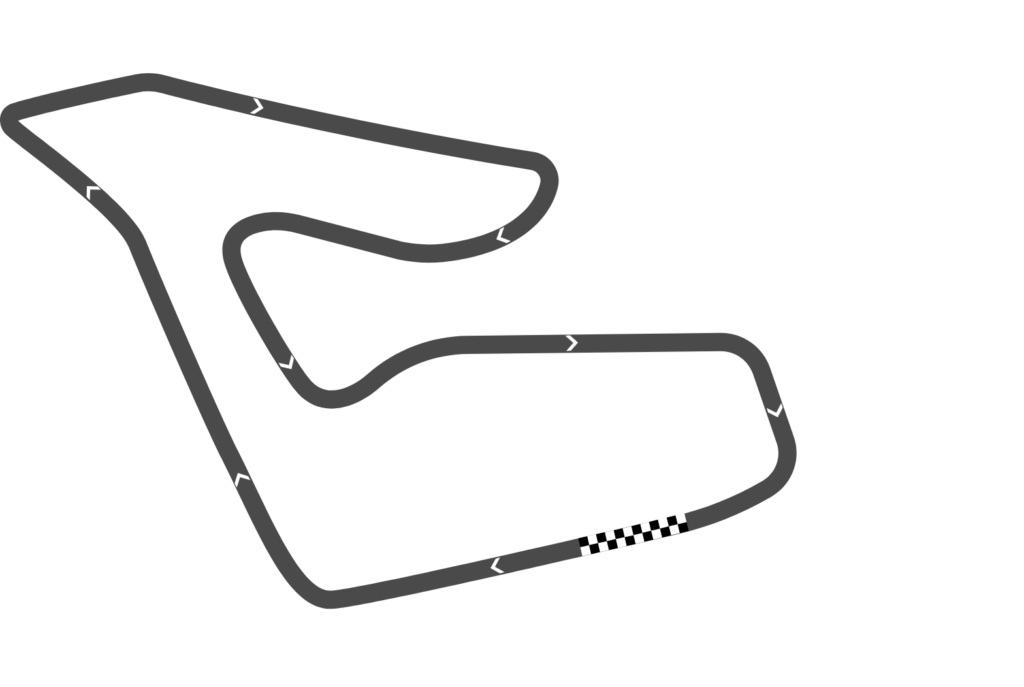 Attention talents! We record interesting applicants in our own KTM talent pool and can then actively approach you about potential positions. This means that even if we don't currently have a matching job for you, it's worth sending us your application on initiative!
THE OPPORTUNITIES ARE ENDLESS WHEN YOU'RE FEARLESS
The online application is always the first step and then our recruiting team gets into gear.If your questions haven't been answered by our FAQs you can contact our recruiting team!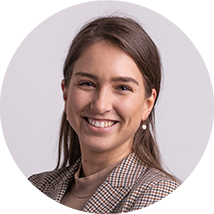 isabel wiemann
Team Leader Recruiting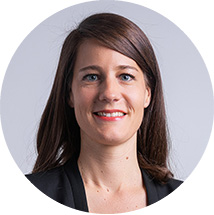 ANNA HABSBURG
Recruiting specialist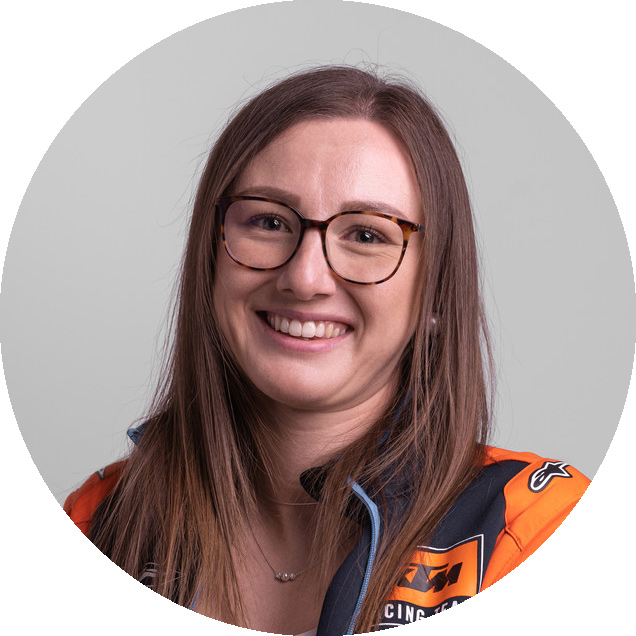 ELENA KEIL
Recruiting Specialist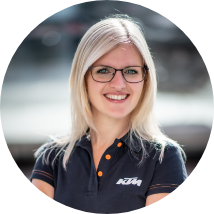 stefanie leeb
Recruiting Specialist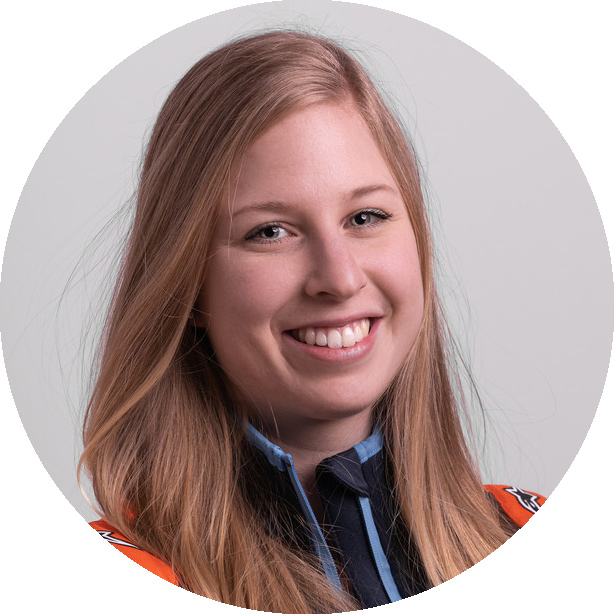 viktoria schmitzberger
Recruiting Specialist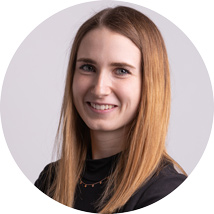 Nina pichlmaier
Recruiting Specialist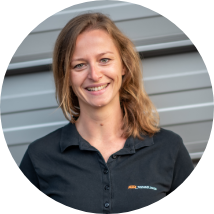 KATRIN ZELLER
Recruiting Specialist
DO YOU HAVE A QUESTION ABOUT THE APPLICATION?
---
If you can't find the right answer to your question in the FAQs below, please feel free to contact
Isabel Wiemann:
mail: Isabel.wiemann@ktm.com
phone: +43 676 34 73 871
QUESTIONS ABOUT AN APPRENTICESHIP?
---
If you have any questions about an apprenticeship at KTM AG, the apprenticeship workshop team will be happy to help:

mail: lehre@ktm.com
phone: +43 (0)7742 6000 200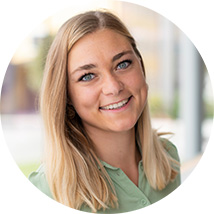 Marina Altenberger
Apprentice Trainer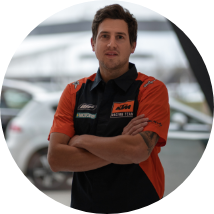 Robert mair
Team Leader Automotive Apprenticeship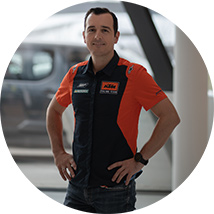 Christian Windpassinger
Team Leader Mechanical Apprenticeship
Testimonies from applicants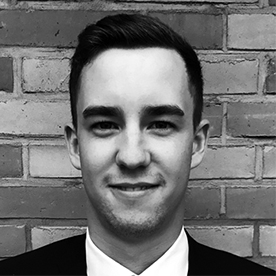 Thomas
I found the process of applying to KTM to be extremely transparent, open and honest from start to finish.
Read More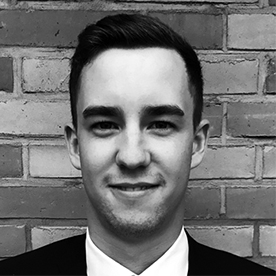 Thomas
I found the process of applying to KTM to be extremely transparent, open and honest from start to finish. It began with simply submitting the documents, and ended with a great feeling when I was hired. The personal job interview was conducted in a very pleasant atmosphere. You could talk openly and my questions were answered in detail.
During the onboarding phase, I was always actively supported and on the Welcome Day I was able to get to know the company and some of its divisions. This made my start at KTM much easier.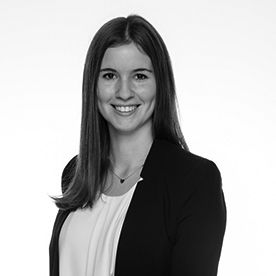 Corinna
The application process was clearly structured and I was constantly informed about the current status.
Read More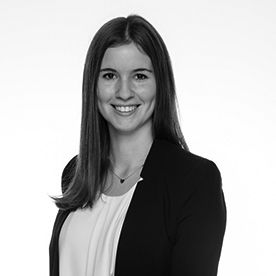 Corinna
The application process was clearly structured and I was constantly informed about the current status. I was particularly impressed by the personal interviews which were conducted face to face. In addition to training and experience, my ideas and expectations of the job were also discussed. Thanks to my colleagues and the onboarding program, I quickly settled into the company and am happy to be part of the team!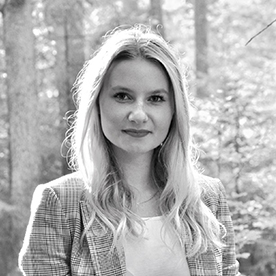 Annalena
Fast and uncomplicated – KTM relies on these qualities not only in motor sports, but also in the application process and in everyday work.
Read More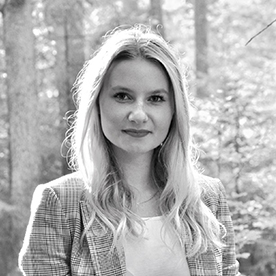 Annalena
Fast and uncomplicated – KTM relies on these qualities not only in motor sports, but also in the application process and in everyday work. I have been part of the KTM team since August 2019, having already applied to the company during my higher general school graduation year. As a newcomer to the profession, a simple application procedure without a long wait and flexible interviews enabled me to enter the world of work. Both in my department and in the company as a whole, I was supported from the very first moment and I feel that I am valued as a member, both professionally and personally.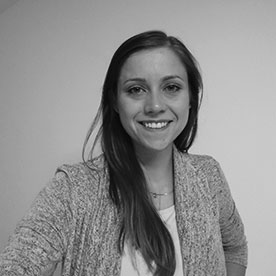 Janina
I found both interviews to be very positive.
Read More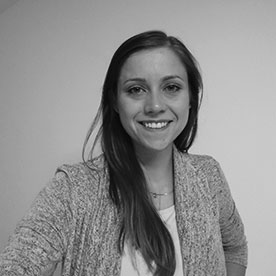 Janina
I found both interviews to be very positive. I particularly appreciate the open atmosphere of discussion. Not only did this quickly ease my nerves, but it also encouraged me to take up the position.
At KTM I was warmly welcomed and integrated from the very beginning. This meant that after a short time I was able to actively and independently participate in the projects.
---
​We believe that every question deserves an answer.
---
HOW DO I APPLY FOR A JOB?
To adhere to the data protection directive while at the same time guaranteeing quick processing, we request that you only submit online applications using our KTM Career Portal. It allows you to upload your individually prepared application documents (cover letter, CV, certificates, diplomas, letters of recommendation, photo). You will receive an automatically generated confirmation mail if you have successfully completed the online application.
I AM INTERESTED IN SEVERAL JOB VACANCIES – SHOULD I APPLY FOR EACH ONE INDIVIDUALLY AT THE SAME TIME?
Please send us a separate application for each position you are interested in. We are then happy to check which position might be the most appropriate from our perspective.
HOW OFTEN ARE THE JOBS UPDATED?
Our job platform is continually updated. This means that all jobs listed are still vacant, although the stage we are at in finding a suitable applicant will of course differ from position to position.
DOES KTM ALSO OFFER SUMMER INTERNSHIPS?
We provide you with the opportunity to get to know our company during your summer vacation (July – September). The application period for summer internships is from the end of December to the end of March only. Please apply via our online platform under "Vacant Positions". We shall notify you of any potential work opportunities by the end of April. Summer internships are possible in a range of specialist areas. Please specify the area which would interest you most in your letter of application.
WHERE CAN I FIND OUT ABOUT THE COMPANY AND JOB OPPORTUNITIES?
KTM participates in career fairs on an ongoing basis. If you would like to talk to our company representatives, then our recruiting team looks forward to meeting you when you visit our career fair stand. Further information about the career fair dates is available here.
WHAT DOCUMENTS SHOULD BE INCLUDED IN A GOOD APPLICATION?
To apply for employment in our company, you will need a convincing cover letter, a CV and the relevant certificates, diplomas and letters of recommendation. Please ensure that your application also indicates which area you wish to work in.
WHEN CAN I EXPECT A RESPONSE TO MY APPLICATION?
You will receive an automatically generated confirmation mail if you have successfully completed the online application. If we require additional information or documents upfront, we will contact you by mail or phone. After the first pre-selection stage (usually 1 week), we will give you feedback via phone or mail. With unsolicited applications it may take us three to four weeks.
WHAT DO I NEED TO BRING TO THE INTERVIEW?
If you have enclosed all relevant information with the application documents already, then nothing else in particular needs to be taken to the interview. We look forward to meeting good candidates who are interested, motivated and ready to race!
HOW CAN KTM HELP ME TO PROGRESS ON A PROFESSIONAL/PERSONAL LEVEL?
Our KTM_academy offers a wide range of education and training opportunities. This includes training courses, workshops, seminars, meetings, conferences and inhouse training. In the KTM performance talk with your line manager your goals for the next year are defined. KTM offers you the necessary training to improve your skills and to set you speeding off on your race to the goal.
WHEN SHOULD I APPLY FOR AN APPRENTICESHIP?
Questions and answers about an apprenticeship at KTM AG can be found under the menu item Apprenticeship.
DOES KTM ALSO ACCEPT UNSOLICITED APPLICATIONS?
You are welcome to send an unsolicited application if you are unable to find a suitable position in the KTM Career Portal. But don't forget to include the position/department you wish to work for.
HOW DOES THE SELECTION PROCESS AT KTM WORK?
The candidates who interest us most will be invited to take part in an initial telephone interview or a face-to-face interview. Depending on the position, it can be a process of 1-3 stages. Your recruiter will inform you about the details of the interview partners and the process that awaits you.
DOES KTM OFFER INTERNSHIPS AND A BACHELOR'S/MASTER'S THESIS PROGRAM?
KTM regularly offers internships and opportunities for writing bachelor's and master's theses in cooperation with various departments. In most cases internships and degree theses are interlinked. Internships are often the first step on the path to a future career with our company. If you are interested in becoming a part of KTM after finishing the internship, we can discuss with you the possibilities of joining KTM. Specific job advertisements can be found under "Vacant Positions".
WHAT BENEFITS DOES THE COMPANY OFFER?
In addition to attractive initial and continuing education and training in the KTM_academy, flexible working hours and an employee canteen, KTM also offers a pension scheme and a range of discounts. Childcare opportunities, health promotion options (company doctor, occupational psychologist, participation in sporting events) and employee events are also available. Further information regarding our benefits is available here.
JOIN OUR WINNING TEAM
The questions you should ask yourself first are: Are you the right match for us and are we the right match for you? If you can answer both of these questions with a resounding YES then apply now!
APPLY NOW