Life is too short to work just anywhere.
Racing suits, not business suits.
Short communication paths, not the long road to boredom. 100 percent, not the same old 9 to 5. Getting things done instead of getting bogged down in endless meetings. A chance to use your IQ instead of engaging in mindless tasks.
This has made us one of the most successful motorcycle brands on the market for decades. And we will continue to maintain this position in the future!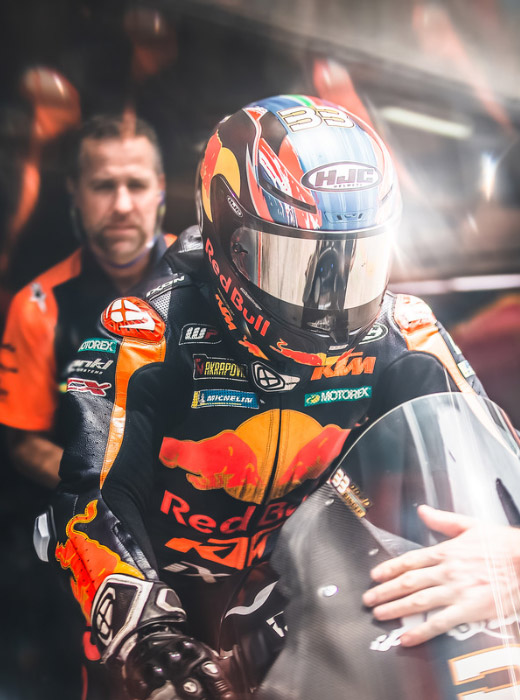 WHO WE ARE
---
Our employees are like our motorcycles: drive is what counts, not the model year, the mileage or the preferred terrain. We are looking for employees who are willing to work together, think together and live out our philosophy together. With or without career experience. With or without a university degree. With one or two X chromosomes.
Because no matter who you are, what ultimately matters is what you are capable of!
Working at KTM
---
Make your passion your profession! With us you can utilize and develop your talent to the full. We nurture your potential because we need the very best in every discipline. Our goals can only be achieved with complete passion and dedication.
We embody diversity – as a global player with Austrian roots, we offer an international environment, but also sustainable investment at the headquarters. We are proud brand ambassadors within a welcoming culture.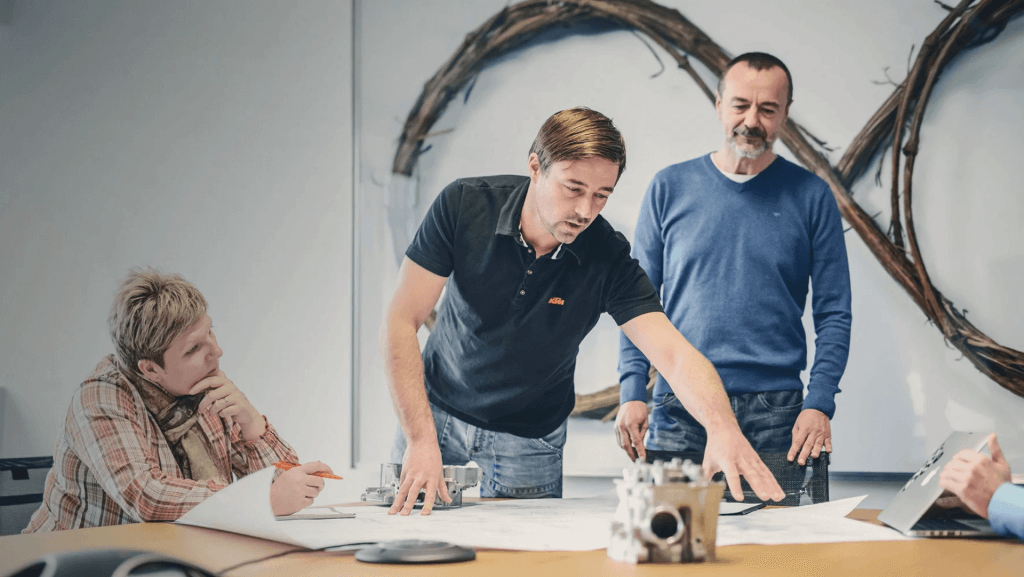 ENDLESS BENEFITS
Our benefits range from health and fitness to discounts and test rides on your favourite bike. At KTM we believe that our employees deserve the best, as we expect the best out of them.
Our entry levels
#KTMcareer
CAREER PATHS WITHOUT SPEED LIMIT
GRADUATES & PROFESSIONALS
---
If you are already an expert in your field and aim to contribute with your expertise, challenging specialist roles await.
If you have leadership skills and are aiming to take responsibility for a team, we can also offer you great opportunities as we are constantly growing. Through targeted training opportunities your talents are encouraged.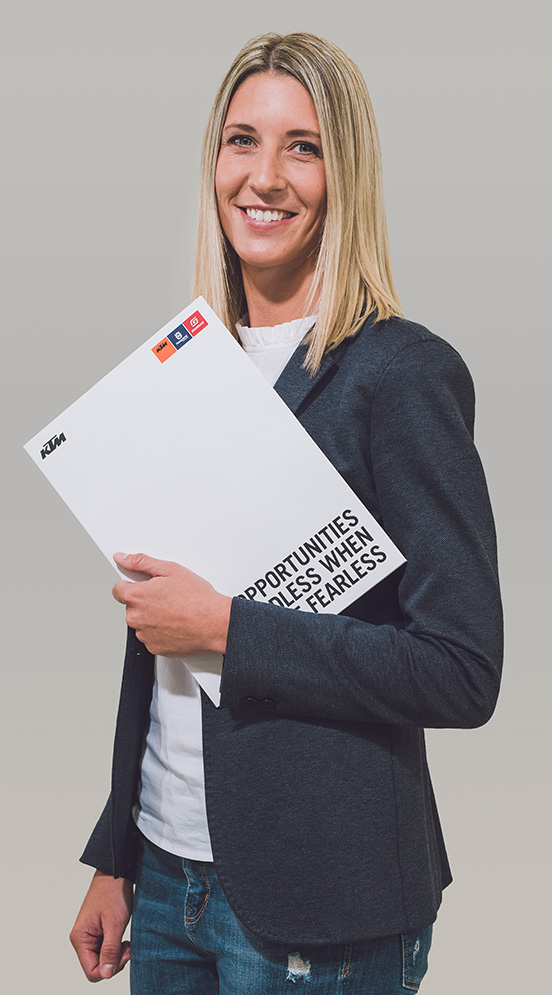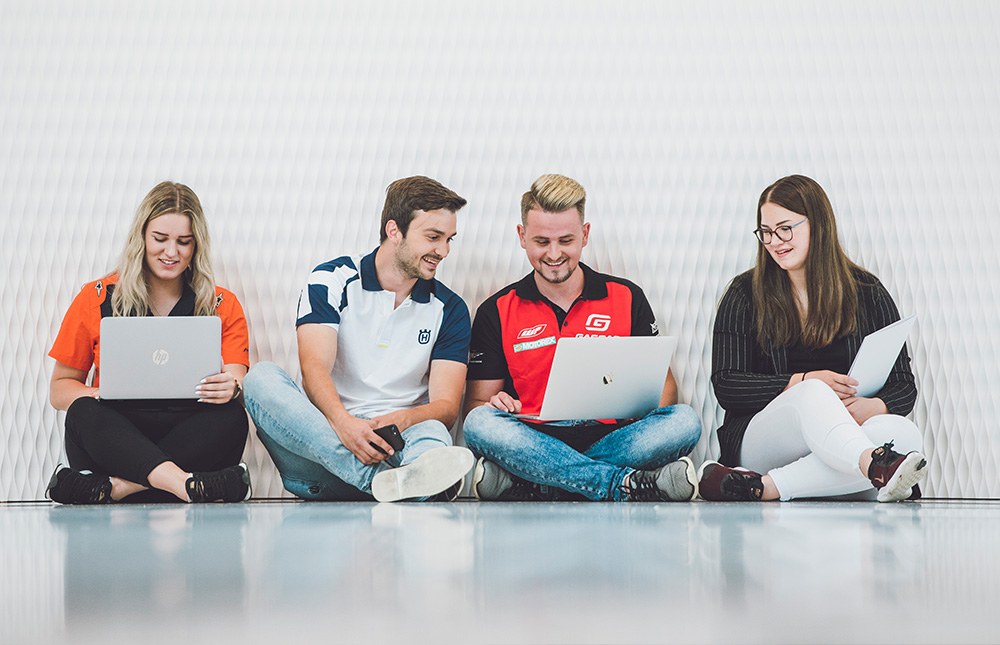 Gain first insights into the world champions factory
Pupils & students
---
We offer both holiday internships as well as more extended student internships.
Are you searching for an interesting topic for your diploma thesis or bachelor's/master's thesis? As an intern, you will benefit from the experience of our specialists. From the outset you will be well integrated within the company and get to work on real projects to put the theory you have learned into practice. As a student, coming to KTM is highly beneficial to kick start your career as the real world experience you will gain will put you one step ahead of the competition.
Central to Motorcycling, is performance
IT´S WHAT MAKES YOUR PULSE RACE EVERY TIME YOU HEAD OFF ON YOUR BIKE.
Performance is key, Because without it,
success is not an option.
---
Stefan Pierer
CEO
The right choice is the first step
Apprenticeships
---
In order to be able to decide on the right apprenticeship, you can find out about what training we offer at a number of trade fairs. From the 8th grade onward, you can ask our training manager for a voluntary trial in our apprentice workshop (2-3 days)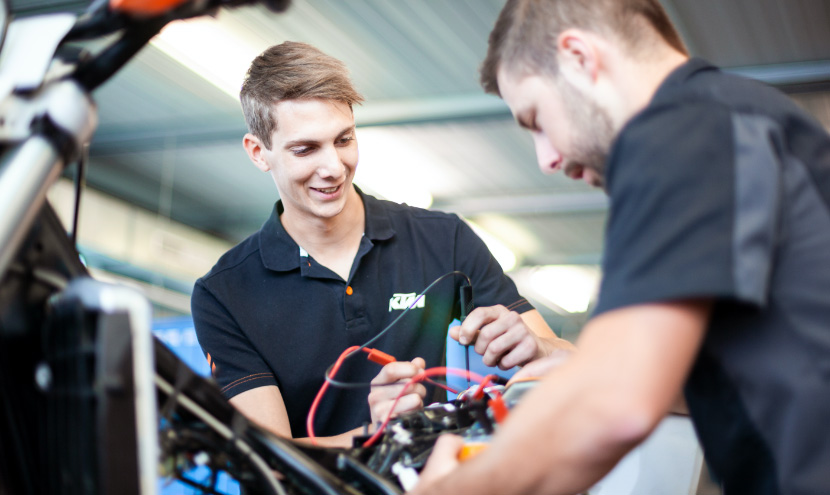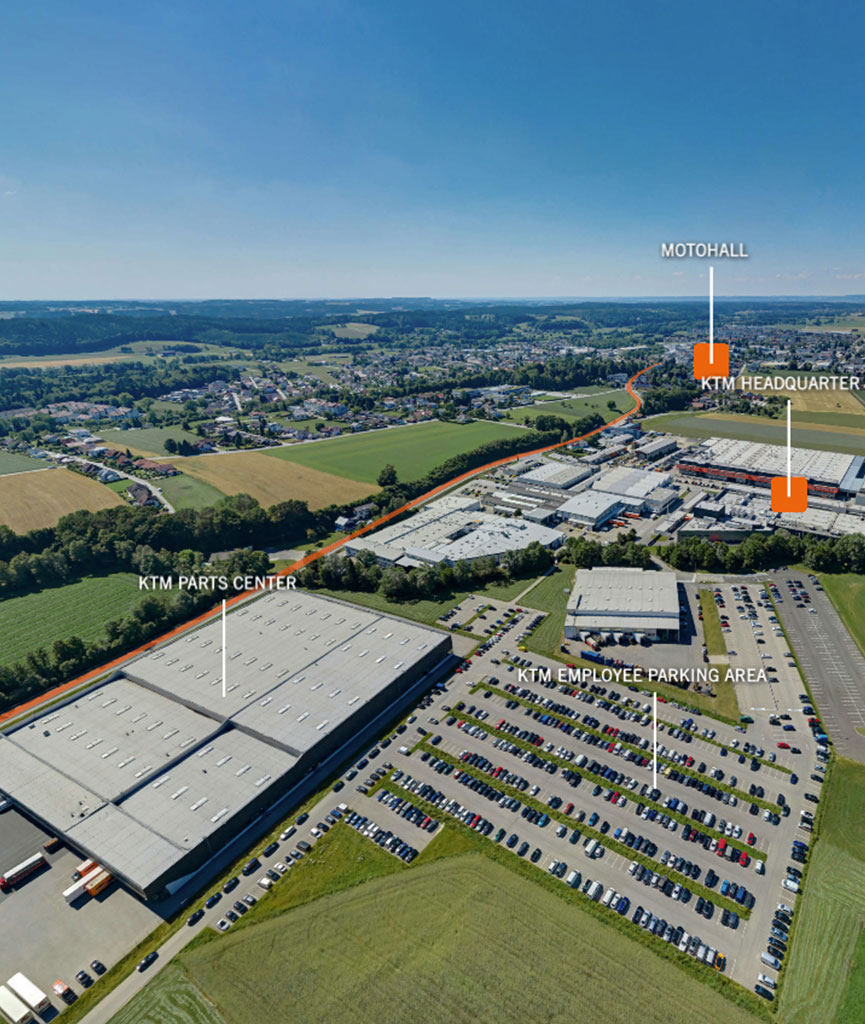 WELCOME ABOARD
---
Do you have a job offer? We look forward to welcoming you! You will be sent 360° glasses which will give you an exclusive insight into all areas at KTM even before your first day at work.
EXPLORE THE WORLD OF KTM IN 360°
Curious about KTM? Here you can get an insight into where the sporty motorcycles are developed and manufactured by Europe's largest motorcycle manufacturer. Maybe you'll gain a glimpse of your next workplace?
Be part of a winning team
Working at KTM means no speed limits, only a full throttle career. We aid and assist our employees by encouraging them to progress within the company and within their career. Not just a job, but a passion. Our career options are not linear as we are open to employees progressing in various directions. No matter what awaits you around the next bend, we support you as an employer and make you
READY TO RACE for the next adventure.
Ready to race?
---