LIVING IN AUSTRIA
Make your passion your profession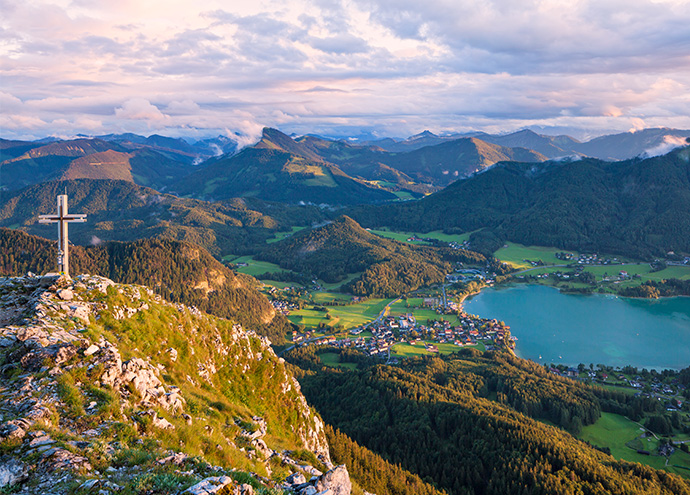 Living in Austria
A region worth living in
---
We are back in the year 1953, when the international company KTM was founded in the unspectacular town of Mattighofen. Really unspectacular? No! Mattighofen is a town in the Upper Austrian Innviertel region which captivates with its rural flair combined with good infrastructure, plenty of excursion options and close links to the city of Salzburg.
It's so green and lush where the engines glow!
---
For nature lovers in particular, the area around Mattighofen has plenty to offer. Have you been seized by wanderlust? Grab a few colleagues and climb mountains of varying heights in the surrounding area. Would you prefer to stay just 454 m above sea level? Then simply explore the KTM running track or enjoy the countryside on a walk.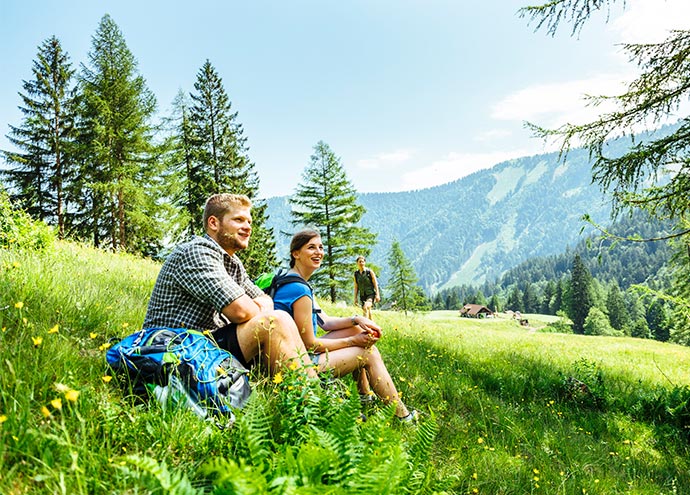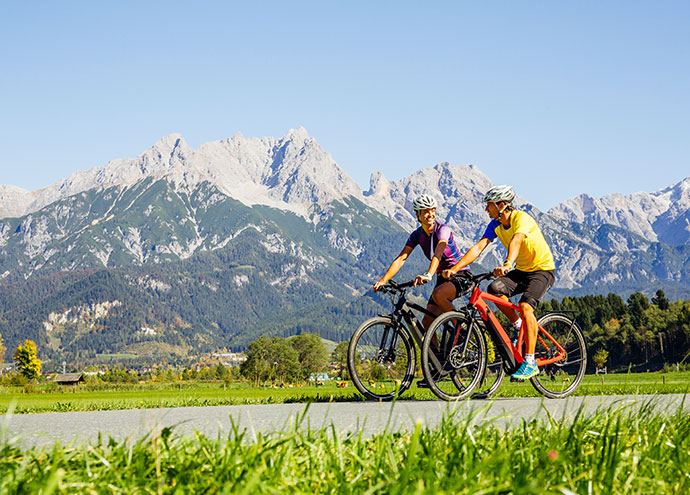 On your bike
---
Crisp climbs, cool descents, technical challenges and the beautiful Innviertel landscape await you in the Kobernaußer Forest. Perfect mountainbike-trails are easily found, but the region also offers attractive cycling routes including refreshment stops for a leisurely family bike ride.
LAKE longing
---
Summer, sun, sunshine – thanks to flexible working hours you can reach the beautiful lakes in the surrounding area before sunset and refuel with vitamin D. Hit the water and cool down. There are over 10 bathing lakes within the nearest 30 km around Mattighofen – choose from Mattsee, Obertrumer See or Wallersee – there is something to suit every taste.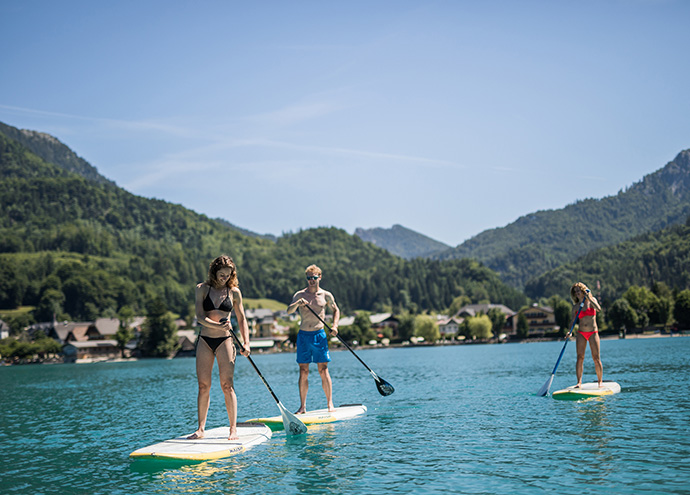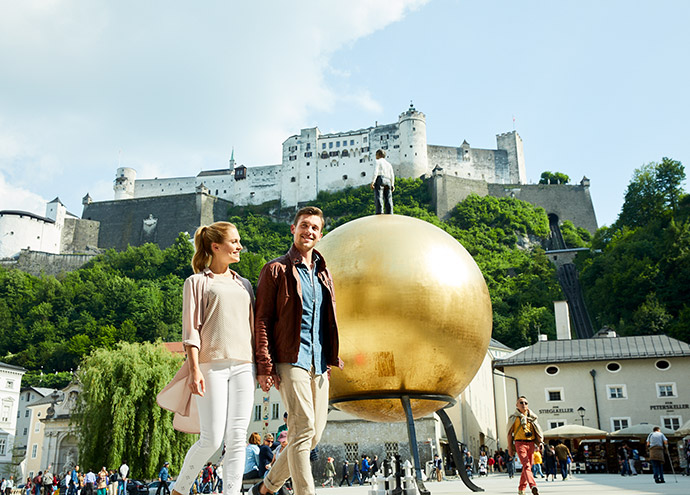 Art, theater, museums
---
Whether on a rainy Sunday or in bright sunshine, the KTM Motohall invites you to get to know the world of KTM. The architecturally exceptional building in the heart of Mattighofen is filled with stories, heroes and technology from Europe's largest motorcycle manufacturer. The KTM Motohall offers information and entertainment for visitors of all ages. The wide range of attractions at the adventure world, which opened in 2019, extends from a kids' course to an Innovation Lab and a guided tour with a focus on technology. In the 300m2 KTM Shop at the Motohall, you will find the complete KTM PowerWear range.
The cultural city of Salzburg offers numerous events and an extensive cultural program all year round.
Action and fun in winter
---
Winter sports enthusiasts also get their money's worth. Toboggan runs, ski lifts and cross-country ski trails provide a sporting outlet during the cold season. Those who prefer it warm can also recharge their batteries at the nearby Geinberg thermal spa.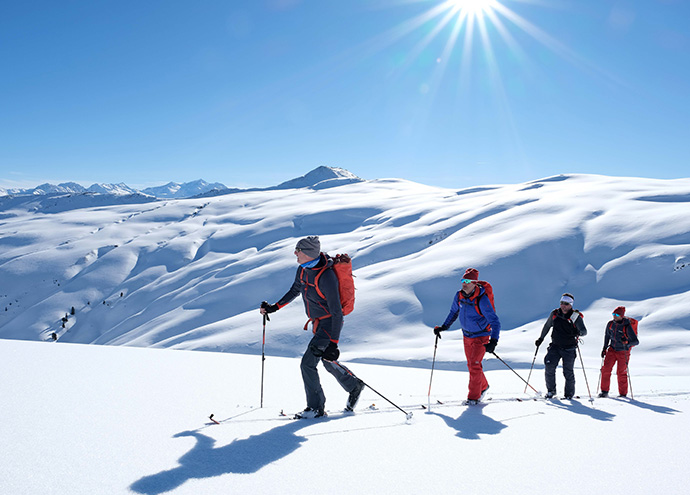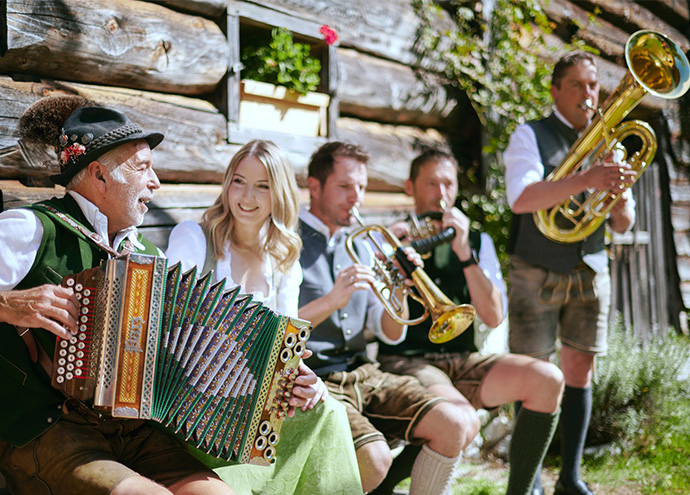 Our "Festivals"
---
You should enjoy the celebrations when they come around. And you will have plenty of opportunity to do so. We too occasionally slip off our racing suits to put on lederhosen or dirndls and celebrate our successes at various village festivals, beer tents or at Salzburg's famous Saint Rupert's Day Fair.
JOIN OUR WINNING TEAM
The questions you should ask yourself first are: Are you the right match for us and are we the right match for you? If you can answer both of these questions with a resounding YES then apply now!
APPLY NOW