GRADUATES & PROFESSIONALS
Career paths without speed limits
Encounter new challenges
You should not just start or continue your professional career anywhere. You should choose KTM. The level of knowledge and experience you can acquire with us is unrivaled.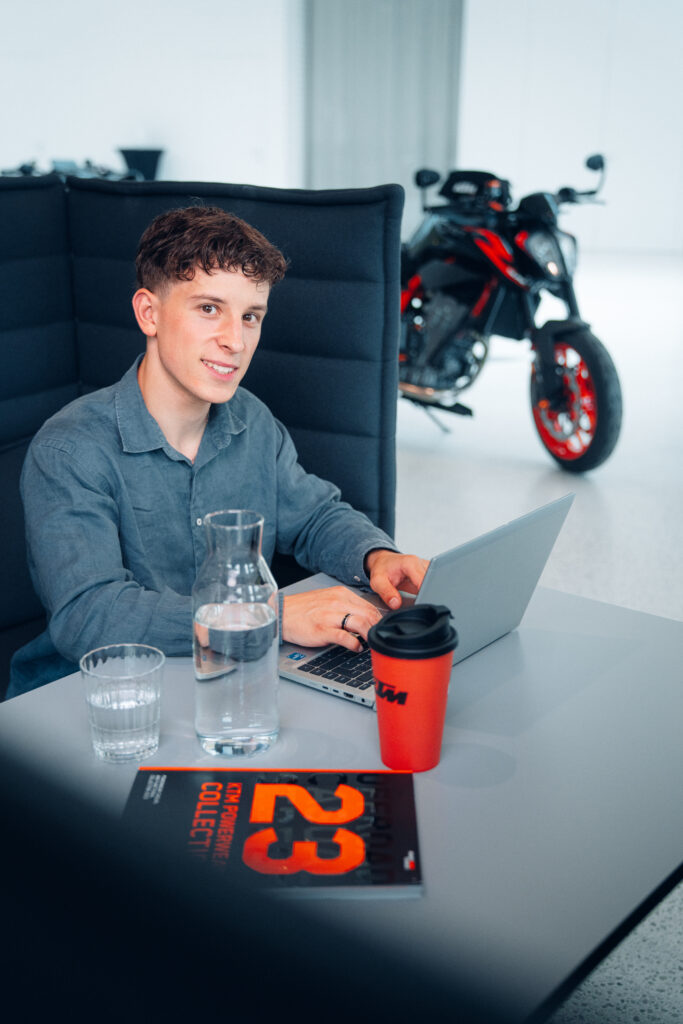 YOUR TALENTS ARE ENCOURAGED
We offer a variety of entry-level and further development opportunities for graduates. For experienced professionals, there is the possibility of pursuing a career as a specialist or manager. With us you can take on responsibility and prove your skills right from day one.
An innovative environment full of challenging projects awaits you – because no goal is too ambitious for us.
DEPARTMENTS & CO-WORKING-SPACES
Find out more about different departments and Co-Working opportunities
RESEARCH & DEVELOPMENT, MOTOR SPORTS
MARKETING, SALES & PRODUCT MANAGEMENT
TECHNICAL PURCHASING, CUSTOMER SERVICE AND QUALITY MANAGEMENT
HR, FINANCE & LAW
PRODUCTION, WAREHOUSE & LOGISTICS
IT
Co-Working-Space